"What do I do now? Where do I even begin???"
If your company has a group of new managers, then it's very likely many of them are thinking the above questions.
Whether you were left to flounder when you started out as a manager, had some great help, or have never managed yourself, there's a lot you can do to help them succeed. One of the best ways is to gift them a great book (or a few).

Books: The training weights of the mind.
If you read books, you know how helpful the right book at just the right time can be. They're like sitting down for coffee with an expert to get their wisdom on a subject.
I've read hundreds of books, and wouldn't be where I am in my career without their guidance and insights. And some of the best books for new managers I've read have been gifts from friends, mentors, and colleagues.
If you want to help a new manager (or group of managers), give them a book. It is one of the easiest and best ways to help them. The key is for it to be a *great* book.
A great book is a priceless gift. A poor one is punishment.
One of the challenges of gifting books is making sure it's one they'll like. Fortunately, if they're a new manager, then you know a book on this subject will be timely and appreciated. Then, you just have to ensure it's a great book.
It's super frustrating to be gifted a bad book; you'll feel obligated to at least try to read it, and the whole time you will be wishing you'd spent that time reading something better.
Then, you want to be gracious to the person gifting it, even though they whiffed on picking one for you. You have to straddle that line between being grateful and avoiding getting another dud from them.
Pick the right book.
So how do you avoid giving a bad book, especially if you haven't read many yourself? Having read a lot of books in particular on leadership and management, here's what separates the best books for new managers from the rest:
Short Length: I've never read a 300 page book that couldn't have been a better 200 page book. Saying just the right amount on a point and moving on shows a skill and care many others lack. This is especially true as many authors are on a quest to hit a publisher's page requirement.
Great Depth: Too many books can have all their concepts covered in a single blog post. The best management and leadership books keep teaching you new insights right until the end, and add nuance to their points beyond overdrawn anecdotes.
Timeless: As philosopher Nassim Taleb writes, the best books are more than 20 years old; that means that the ideas are not just a fad, but work long term. There are more timely exceptions to this, but we'll talk about those later.
Once you apply this filter, a lot of books are disqualified. In fact, there are just 4 main books we're recommending, along with 4 more timely additions that are particularly well-suited for modern managers. Together, they cover the most important skills and concepts a new manager needs to get right from Day 1 to succeed.
So whether you're a friend trying to help, or in HR and supporting new managers, you are on the right track by offering any and all of these books as a gift.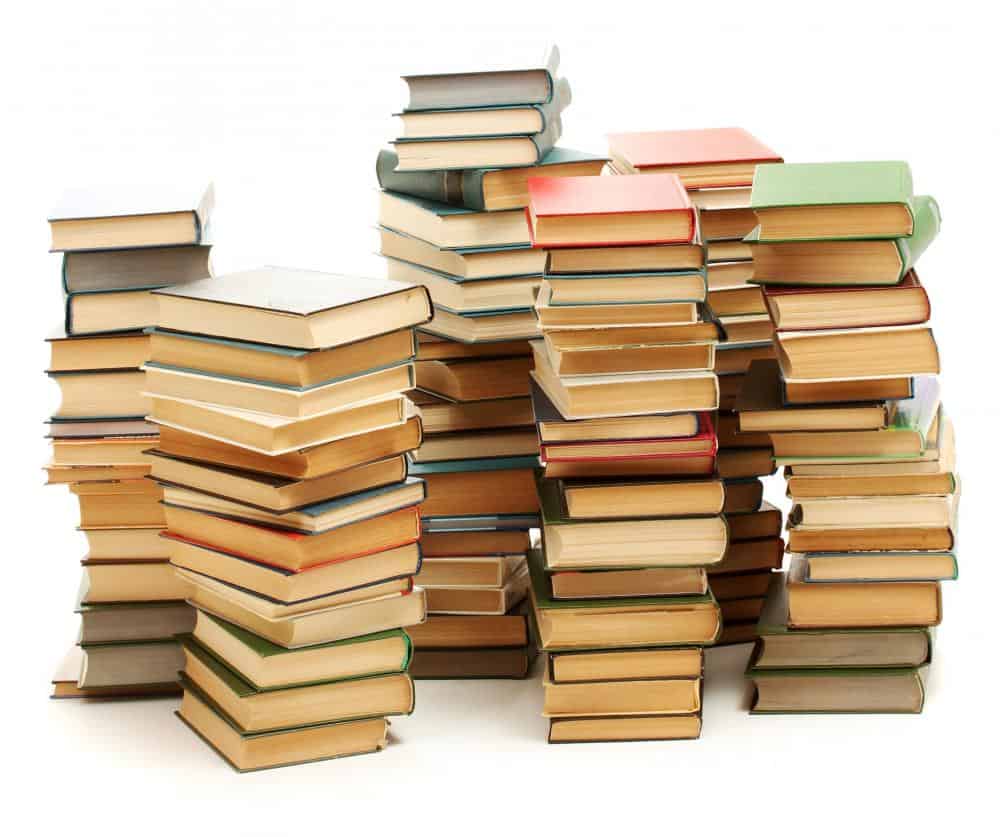 The 8 Best Books for New Managers, Part 1: Timeless Resources
Becoming a manager is more than a promotion. It's a career change.
With the new responsibilities of motivating, growing, and leading others, there's a lot to learn at once.
Unfortunately, there's no time to learn by trial and error; you're talking about the lives of other employees who will thrive, or suffer, based on the new manager's actions. Remember: People leave managers, not companies.
These are four of the best leadership books available, which can help any manager improve in some of the most important ways that will help them, and their team succeed.
One of the cruel challenges of being a leader is that many of our basic instincts are wrong. Bossing people around, assuming the worst, and believing everyone thinks like us are some of the easiest rookie mistakes to make. Fortunately, Dale Carnegie is here to help.
How to Win Friends & Influence People is a classic on leadership. Carnegie breaks down in simple terms many of the most helpful ways to understand others, as well as how to accomplish all that a leader needs to by working with a team. Carnegie can give even the most rigid engineer essential lessons on leading others well.
There are so many great lessons in this book, many of which we've shared on the Lighthouse blog including these:
If you want to understand what makes other people tick, how to motivate them, and win them over to your way of thinking, there is no better book.
When you're an individual contributor, work is straight-forward: you're given a task, a problem, or a project to complete. You may collaborate with team members, but in the end, you're in charge of a specific part of it. Ship the feature, close the deal, create the leads, and your work is done.
As a manager, suddenly you have to be a multiplier. You're not just focused on yourself or any one person on your team. Instead, you have to think about how everyone works with each other, and how your team as a whole can perform at its best.
You also have to suddenly deal with people problems, sit in many more meetings, think more about managing up, and working cross-functionally.
With all these new challenges, even the hardest working new manager is likely to struggle. Fortunately, this is where Andy Grove shines. High Output Management is the perfect book to help with a myriad of these challenges.
We've been a huge fan of High Output Management on the Lighthouse blog since first reading it over 2 years ago. We've quoted Grove countless times, and even devoted two posts specifically to it, which you can dig into for further reading:
If you want a field guide for being an effective manager, this is one of the single best books for new managers ever written. Grove provides what many go as far as calling the, "Bible for management."
A key for any manager is to learn new things. As a manager, you want to be a multiplier, and the only way to do that is to be constantly learning and growing.
Atomic Habits is a great book for managers to learn how to build good habits and break bad ones.
As we talked about earlier, becoming a manager is a career change as much as a promotion, so there's a lot you'll need to learn if you want to be a good manager. That means creating the habit of learning and leveling up, as well as breaking bad habits that sit in the way of you being at your best.
Atomic Habits will help you do both of those things. Clear lays out simple systems and approaches that help ensure you're setting a great example for your team.
Further reading: Read more on habits and why we like Clear's Atomic Habits in: Lessons from Leaders: Mikey Ahdoot on the Essential Keys to Building Healthy Habits.
The further you climb in your career, the more negotiating matters. As a manager, you'll be negotiating constantly:
With your team: On raises, performance, projects, performance reviews, hiring, and closing candidates.
With your manager: On your own career, performance, and compensation.
With your peers: On behalf of your team for resources, projects, and collaboration.
Voss' Never Split the Difference will teach you how to become a better negotiator no matter what situation you find yourself in.
The book has some tactics that could become less effective over time as they become more well known. However, it focuses mostly on the process and mindset you should use when negotiating, which is grounded in the timeless principles of rapport, empathy, and understanding the other person you're negotiating with.
I can personally attest to the effectiveness of applying the approaches and recommendations in the book in a variety of situations.
Further reading: A key part of being a good leader is asking questions, which helps you create mutually beneficial outcomes. The best posts to learn more about that:
Presenting is a key part of being a manager, so it's worth investing time into improving your presenting skills as it will make a lot of things easier:
It will make you more persuasive
Help you acquire more resources and opportunities for your team
Earn the respect of your team, peers, and senior leaders
And be more confident communicating your ideas
If you want one book to teach you everything you need to know about giving great presentations, this is it. In "Own the Room", a film director, psychologist, and actor share their combined experiences to help improve your speaking in every way, including:
Making your content persuasive
Keeping your audience's attention & interest
Being memorable on the key points you want to make
Moving effectively to emphasize your points
And just about every other detail of being a great speaker.
The book starts slow, but by the end, I had dog-eared dozens of pages and marked up many more that I was able to directly apply to a major talk I was working on at the time.
Further reading: Learn more about the value of improving your ability to communicate:
The 8 Best Books for New Managers, Part 2: Modern Guides
Beyond what we consider timeless resources are a few books that are more timely: they were written recently, and are helpful guides for leaders in today's technological era. These include books about managing modern engineers, growing venture-backed companies, and supporting your female employees in today's workplace.
6) Best book for new managers who are engineers: Camille Fournier's "The Manager's Path"
Fournier's The Manager's Path is ideal for engineers or anyone in a technical profession who has just become a manager or is rising in the ranks as a technical leader. It takes you through everything you need to know as a new manager to a CTO.
Fournier breaks down some of her best tips for becoming a great technical manager, though many of the tips apply to any manager:
The importance of regular one on ones
Why you need to be a mentor and coach to your people
Creating the kind of environment that allows your team to grow and be productive
Most of the lessons in the book are specific to engineers (especially software engineers), so it may not be as applicable as the software industry changes. However, for software engineering leaders today, this is an incredibly helpful guide.
Further Reading: Read more on Fournier and The Manager's Path in our full post on the book here: 5 Key Lessons from Camille Fournier in The Manager's Path.
7) Best book for new managers who are founders: Ben Horowitz's "The Hard Thing About Hard Things"
If you're starting a company, are a CEO, or are thinking about building a business, you need to read this book.
In The Hard Thing About Hard Things, Horowitz shares the incredible story of his time as a founder, sharing lessons he learned as he survived a tanking stock, failed launches, and problematic acquisitions to ultimately build a billion-dollar company. Throughout it all, he figured out how to keep the company alive and take care of his employees.
There are key lessons throughout the book, including:
The importance of one on ones as part of your organization's communication architecture
Managing through a crisis, no matter how bleak
And what it takes to be a startup founder/CEO that wins
The book will also help with your mindset as a leader, and give you some tactical approaches you can use to make your company better.
Further reading: We've quoted Horowitz in many of our posts. Here's a couple of our favorites:
8) Best book for new managers looking to better support their female employees: Tina Fey's "Bossypants"
For a final book, a quick, fun read by comedian and writer, Tina Fey. Bossypants chronicles her journey from SNL comic to head writer and finally show runner of 30 Rock.
In the book, she shares the challenging push and pull she felt as she got married and started a family, while her career took of. While you're laughing all the way through you also see the poignant, important moments that many families and working mothers face.
If you're a woman, and especially a mother, you'll appreciate the laughs but also see you're not alone in those feelings. For everyone else, this is a funny, quick read that can help you empathize better with the women you manage and work with every day.
Start your new managers off on the right foot
The right book (or books) can start a new manager off on the right track, especially if they don't have a mentor to guide them.
In fact, a good book can often feel like you have someone sitting there working with you one-on-one, mentoring you through the process of learning to lead a team.
It can give you or your new managers the guidance they need to start shifting the way they think about their role and help them develop a growth mindset.
So, whether it's one or multiple of the books we mentioned above, consider getting these titles to help a new manager you know start their own journey off on the right track.
Want to win a free copy of one of these books?
2 subscribers to the Lighthouse blog and 1 person who tweets this post will win their choice of 1 of the above books, announced next week December 14th, 2019.
Increase your chances by doing both:
And this click-to-tweet makes it easy to share: