When you take the leap from individual contributor to managing a team, a lot changes. Your day to day is suddenly filled with meetings and you become accountable for not just yourself, but the results of everyone on your team. Unfortunately, many of the skills you learned in being great at your own job do not translate to being a great manager.
One of the big challenges you face is changing your mindset; the way you operated before and thought about your peers will not succeed as their manager. Great managers have learned to adopt key mindsets that make them and their team members successful. Here are 3 of those key mindsets and how you can learn them.
3 Key Mindsets of Great Managers (and how you can learn them)
1) The Servant Mindset
Servant Leadership means exactly what is sounds like: as a leader, you serve your team. As a servant leader, you are focused on the needs of each member of your team and how your efforts can help them succeed and do their best work. You have to stop thinking about yourself and start learning about your team.
Get to know each of them. What makes them tick? What are their strengths and weaknesses? What do they need to do their best work? What problems do you need to fix on the team to make it a well oiled machine? These questions, and the act of answering them, will push you to think about your people with more empathy.
It's also about changing your mindset for success. As an individual contributor, you are judged only on your own work and results you deliver. As a manager, you are now judged on the results and success of your team. Great managers focus on getting the most out of each of their team members as well as helping the team as a whole succeed. They also ensure their people each get the credit they deserve, because they know that their people are who made it happen.
How you can learn the Servant Mindset: Read this article on Traditional Vs. Servant Leadership and check out books like Dale Carnegie's How to Win Friends and Influence People and John C Maxwell's 21 Irrefutible Laws of Leadership.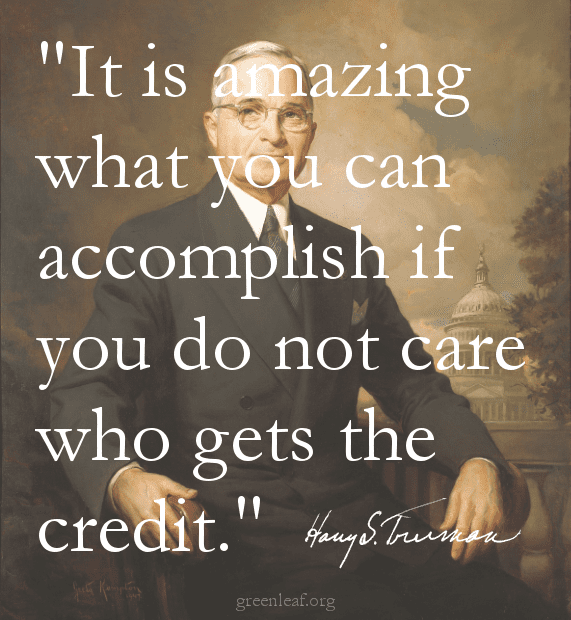 2) The Growth Mindset
Anyone can learn any skill. Really. You have to believe this for your own success in life and especially for your team. Developing talent from within your team is powerful and motivating; people, especially A players, enjoy learning new skills and growing in their careers. It is usually when they're stagnant and doing the same things for too long that your team members will think about leaving for newer, more exciting opportunities.
As a manager, you're the coach. You should be putting everyone in a position to succeed and grow. To do that, you should have the attitude of a growth mindset: you can learn any new skill and so can people on your team. Never accept statements like, "I could never do that" or "they're a natural and I'm not." Show them a path to being great, demonstrate your belief in them and they'll never leave.
How you can learn the Growth Mindset: Read the book Mindset by Carol Dweck. It changed the way I look at the skills I have and those I do not. I also now use it regularly in talking to team members and friends to remind them to think that hard work can make you good at anything you put your mind to.
3) The Multiplier Mindset
Your time has always been valuable, but especially now that you're a manager, you have to be mindful of how you invest it. Because you are no longer an individual contributor, you need to think about what work you can do that has a multiplier effect for your team.
Let's get specific. Consider the value of your time to your company: If you make $100,000 per year, working 50 hours a week for 50 weeks a year, that's $40 per hour that your time is worth.
If you spend even a few hours a week doing administrative work and manual tasks each week, you could be wasting over $6,000 per year that an application or an assistant could do for a fraction of the cost. With that time savings, you could invest in multiplier activities like thinking about strategies that will grow your business or investing in your team.
Realize that fixing problems on your team is a huge multiplier opportunity. If two people are at odds, the rest of your team will be taking sides and gossiping about it. If the issue was defused and settled, they'd be moving forward collaboratively instead.
Likewise, helping an employee who is stuck or frustrated can again relieve the whole team as it removes a bottleneck, which hurts the whole team's morale and productivity. Look for every opportunity to tackle things that have massive gain instead of just incremental work to complete.
How you can learn the Multiplier Mindset: To better value and apply your time, read legendary management author Peter Drucker's, The Effective Executive, and to learn more about multiplying the efforts of your team and a lot more, read What Got You Here, Won't Get You There by Marshall Goldsmith.
Want more posts on Management & Leadership right to your inbox?