What does it mean to lead from the heart? How can it help you get the best results and performance from your team?
In this episode of Creating High Performing Teams, we welcome long time friend of the Lighthouse blog and leadership expert Mark C Crowley to the show. He talks about why he chose to be a caring leader and how he got amazing results, even in the cutthroat, harsh finance industry.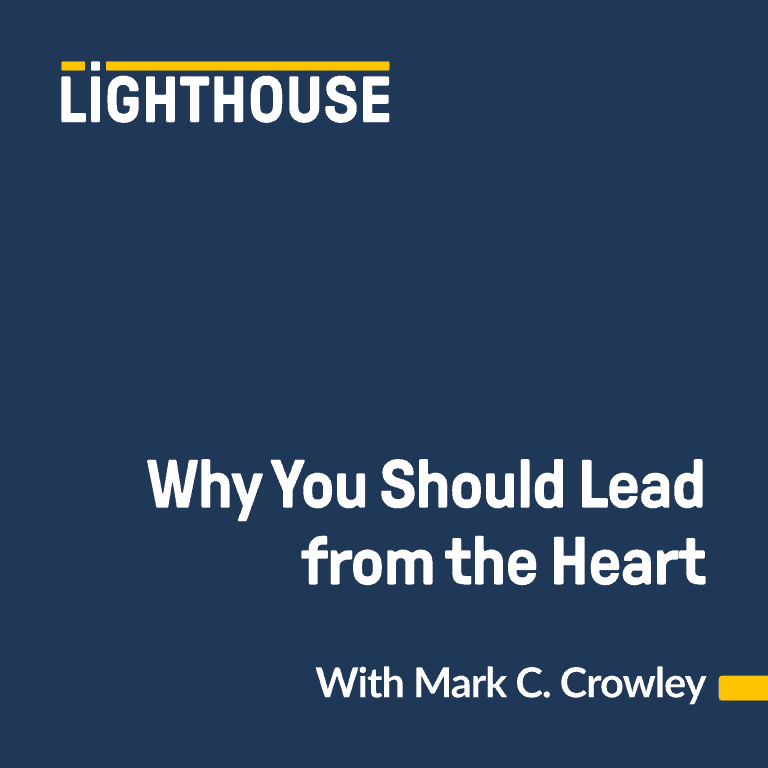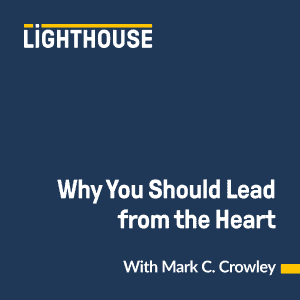 We also learn a bit more about his life, and how anti-role models helped shape the great, caring leader Mark became.
And as we always strive to be actionable, you'll learn how you can start leading from the heart with your team, whether you're an executive or founder looking to change their ways, or a mid level manager looking to simply lead your team more effectively.
Listen to the episode on how to lead from the heart on:
Show Notes:
Key actions for you to take today to "Lead from the Heart":
If you are a FOUNDER or EXECUTIVE and you're thinking about changing and starting to Lead from the Heart you should:

Accept what is: If you got tough 360 review feedback or people otherwise told you areas you're poor at, take the hard medicine, and accept that those people are telling the truth.
Act on and acknowledge what feedback you heard: Your people need to know you were listening. The good news is, by acknowledging it and involving them in what you need to do, they'll help you! You also earn more credibility as their leader.
If you are a Mid-Level MANAGER and you want to start leading from the heart:

Lead by example: Regardless of what's happening around you, you can lead from the heart with your team. And, often if you do this, your team will perform so well, you'll be promoted and recognized.
Teach Others: When you find some of these secrets, like Mark talked about rewarding everyone who meets a goal, not just the Top 3, teach others how to do it as well and look for opportunities to learn from anyone else leading this way, too. This is how you help change a culture.
TAKING ACTION: What is the #1 thing a listener can do to start leading from the heart and see a difference today?

1 on 1s: Schedule a 30 minute call with everyone of your direct reports every week. This is NOT a status update. It IS asking how they're doing. Get to know them. Coach and support them.
Learn what's important to them: Find out their kids and pets names. Ask about them from time to time. Find out what motivates them. Write these things down and act on them.
BONUS: You can organize all of your 1 on 1s in one place, with helpful question prompts and reminders, plus have a special place to note Rapport-building items like their kids and pet names when you use our software, Lighthouse. Try it free for 21 days by clicking here.
Where to find and follow Mark: