What does it take to become great at hiring?
Why do so many companies have bad hiring processes?
Rich Paret, a tech executive who has been a VP of Engineering at Twitter, a Senior Director at Google, and built teams a number of startups, has a passion for hiring. He shares his advice on why so many people are terrible at hiring and how you can bring the Evidence-Based Hiring process to your company to become great at hiring.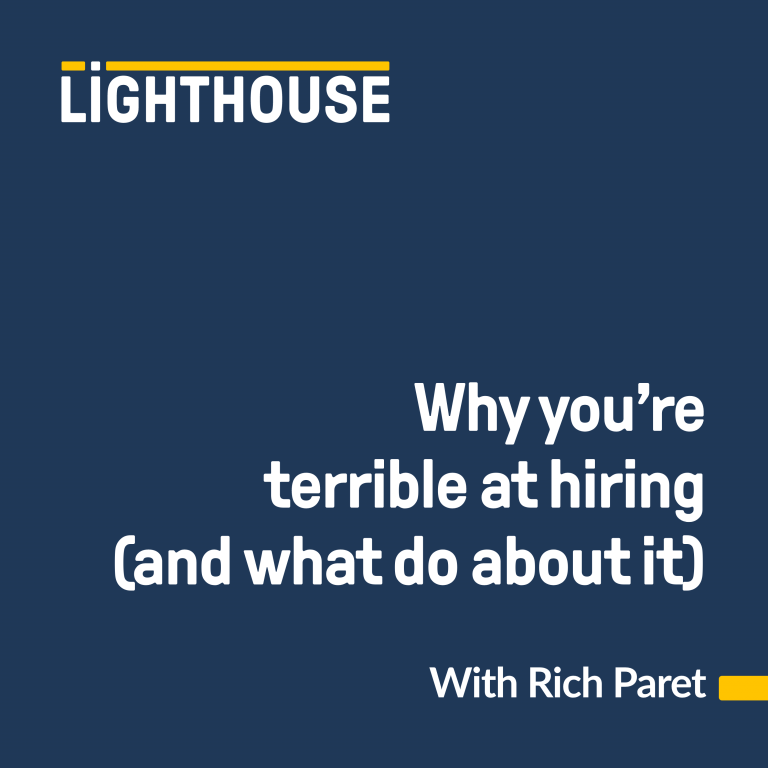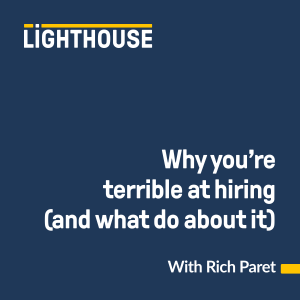 Listen to our episode on why you are terrible at hiring and what you can do about it:
Show Notes:
Book: Who: The A Method for Hiring

Advice for how to structure your interviews to make better decisions when hiring

The key parts of Evidence-Based Hiring:

Define roles in detail - understand what you're looking for. Ask: Do you know well enough that you can you hire the first person you interview?
Standardize interview formats and questions.
Use Behavioral questions focused on situational questions based on past behavior.
Determine what a good answer is in advance
Train interviewers

The baseline for most companies is so bad, being good is a huge advantage
If you ask people to do work on your business (write code, create content, make designs, etc), you should pay them!
Key actions for you to take to to stop being terrible at hiring:
Take a look at your interview process and consider these 3 ways to improve:

Give fewer interviews / Stop giving so many interviews. Eliminate any interview that isn't structured and doesn't result in a clear signal.
Have a plan and preparation for every interview. No one in at your company that is part of the interview process should be reading a resume on the spot to figure out something to talk about.
Build decision criteria in advance. Know what you want and why so that you avoid changing what you're looking for while searching.
How to follow and find Rich:
You can learn more about evidence-based hiring and leadership from Rich via his mailing list, starting with The Career Story Interview, and you can hire him to help you build your team at tenarch.com.
Want to learn and grow as a team, but without the boring instructors, and in a way that builds bonds with your fellow managers?
Then check out the Lighthouse Lessons Group Edition and start growing together. Learn more about the many program options you have and sign up for more info here.