How do you transition from being a leader in an office to successfully leading remotely?
What do you do when only part of your team returns to the office?
Many of us have had a crash course in exactly those situations, which is why we brought Valentina Thörner onto the show to talk with us about how to navigate these challenges.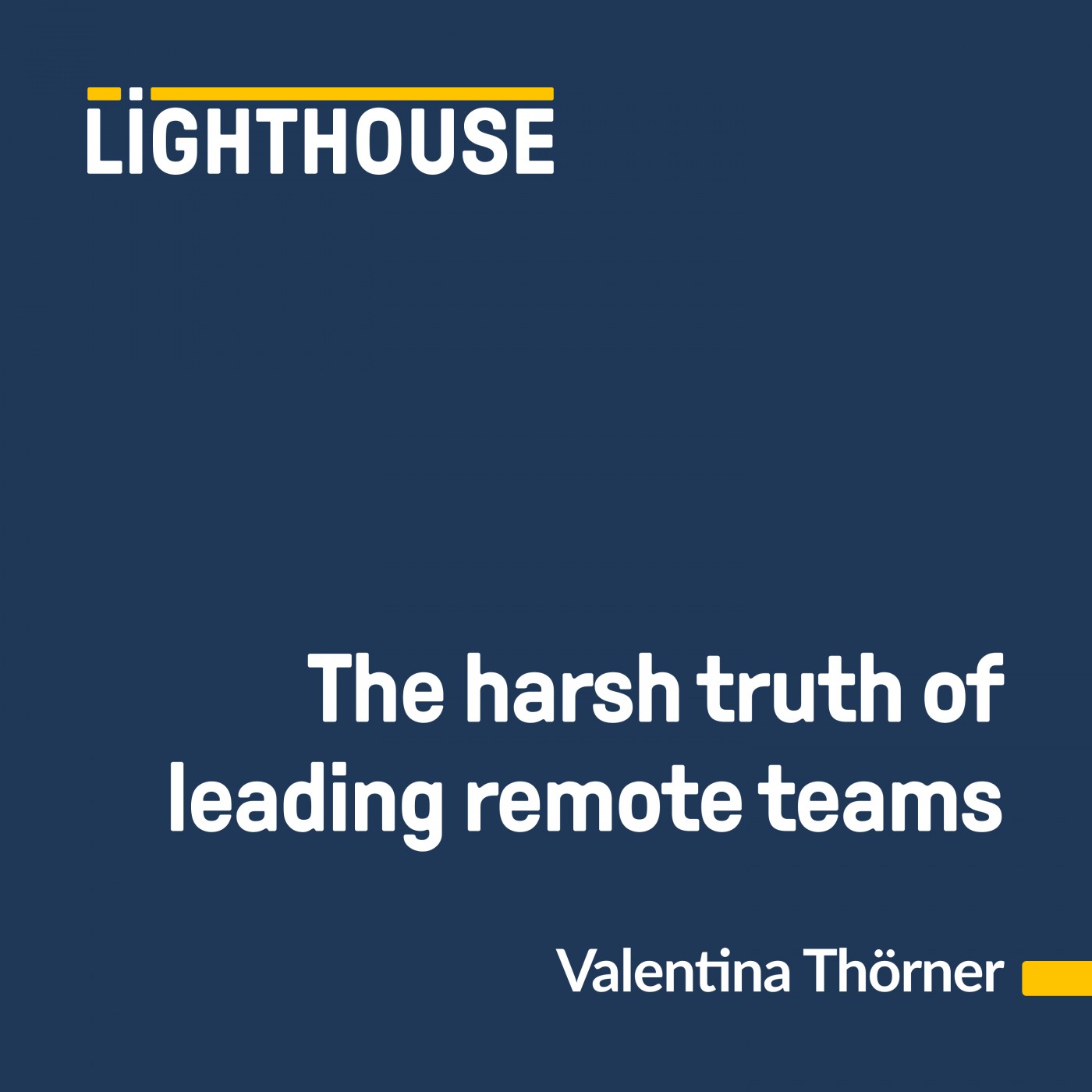 Valentina is an expert in remote communication and leadership, as she both trains companies with these challenges, and has been a remote leader for many years.
In episode #17 of Creating High Performing Teams, we focus on how you can use asynchronous communication at the right times, bring out the best of both worlds when you're in a hybrid team situation, and how to avoid the pitfalls of one-size-fits-all leadership when it comes to communication in person and remotely.
Listen to our episode on the harsh truth of leading remotely:
Show Notes:
Key actions for you to take to successfully start leading remotely:
Make sure you have 1 on 1s, and always prepare an agenda: Don't skip them for any reason except sickness or vacation. 1 on 1s are the best tool for successfully leading remotely, and they're a key place to maintain the relationship and give + receive feedback.
Do a meeting audit: Which meetings can be shortened, shouldn't be there, or can be replaced with a document/written discussion? It's not all, or nothing; you can have a shorter meeting because it's better prepared with an agenda, just as much as canceling it altogether.
Start declining meetings, and say why: This makes it safe for your team members to do the same. Your example then matters as you should show that even when you don't attend you may ask for an update after, or the topic and give brief input asynchronously.
Where to find and follow Valentina: