Are you confident in your ability to keep your team happy and motivated through the growing economic turmoil and global uncertainty?
Or are you unsure of what to do to support them when the whole world seems like it's slowly falling apart, and markets and economies are tumbling?
We've all had to deal with so many changes in the past three years. COVID-19, political instability, recessions, and increasing levels of uncertainty have taken a serious toll on people. On top of all of this, according to Gartner:
"U.S. employee annual voluntary turnover is likely to jump nearly 20% this year, from a pre-pandemic annual average of 31.9 million employees quitting their jobs to 37.4 million quitting in 2022."
As a manager, you've likely never experienced anything like this. That's why it's important to become prepared. That way, even if you haven't faced many of these issues yet, you'll be ready when they do come up.
Unfortunately, you can't go read a book when your boss tells you they need to know who you'd lay off from your team and what your new reduced team plan would be by the end of the day.
How you can be prepared for anything
In today's post, we review 4 leadership courses designed to help you be at your best while facing difficult challenges and macro factors you can't control.
However, this isn't a direct side-by-side comparison where we tell you one option is better than the other. Rather, each course is a fit for different needs, experience levels, and contexts, so you can pick the one ideal for your specific situation.
In this online course from Deakin University in Australia, you'll learn how to react to different types of crises, what traits you need to overcome them, and how to develop a crisis management plan.
The program requires no particular preparation or previous experience, but was created specifically for managers.
'Crisis leadership' consists of bite-sized videos, long- and short-form articles, audio, and practical activities. It also includes a variety of real-life examples such as analyzing the impact of COVID-19 on companies in different industries and what can be learned from them.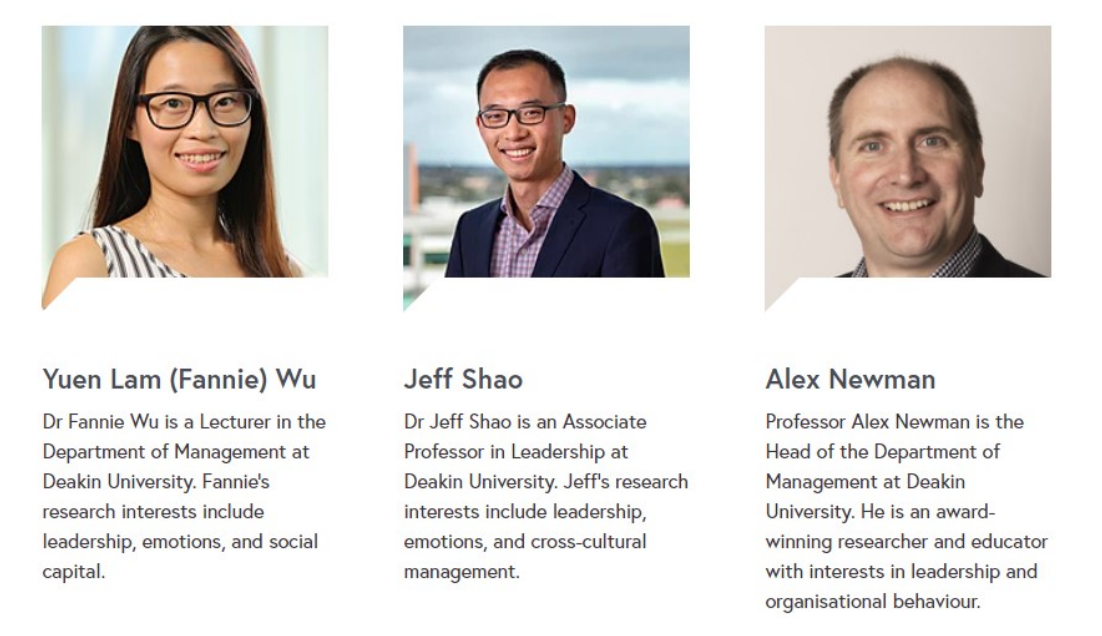 The Pros
This course comes with flexible pricing options. You can get it as a one-time lifetime purchase for $69 or you can access all the courses at Deakin University for $27.99/month. If you want to try the course for free, you can also do that for a limited, 3-week period.
Another great thing about the course is that you set your own pace and mark the lessons as complete only when you feel you've mastered them. The sessions aren't live, meaning you've got complete freedom over how and when you want to tackle them. You can also engage with other course participants in the comments regardless of whether you've got the free or paid version.
As mentioned above, multiple formats such as video, text, and exercises have been included to prevent the course from feeling monotonous.
The Cons
With only 9 reviews, you won't get much information about the course from previous program participants. The reviews also feel generic, almost as if they were written by bots rather than people. Here are a couple of examples:
When taking the course, we found that each lesson had an action you can take at the end of it. However, this action often boiled down to answering 2-3 questions that you couldn't really apply to your team. Here's an example:
Specific steps recommended in other lessons also feel a bit vague:
The Verdict
Despite somewhat generic instructions on what actions you can take to help your team, this course feels like a bargain considering you can actually access some of the lessons before you decide to buy or not.
We've tried the free version and particularly like that the instructors are teaching you concepts using real-life, relevant examples. This is an excellent entry-level course on crisis management.
"High Stakes Leadership" is a very comprehensive program from Coursera presented by someone who knows how to deal with turbulence (quite literally): Presenter Mike Barger has served as a TOPGUN instructor in the United States Navy and an executive at a US airline. With that background, he brings plenty of experience to the table.
During the eight course modules distributed over four weeks, participants can learn about topics such as:
Characteristics of resilient organizations and ways to increase resilience
Stakeholder value propositions and how these are threatened during a crisis
Organizing frameworks for estimating the types of crises an organization might encounter
The unique and challenging nature of the crisis environment
Fundamentals of crisis leadership
Building a plan to prepare yourself, your team, and your organization for your next major crisis, and more.
The Pros
With 20,000 participants and a 4.86 rating from 125 reviews, "High Stakes Leadership" is a very popular program with lots of reviews to help you determine if this is a good fit for you.
Mike Barger is a highly methodical person with clear next steps for every module and type of crisis.
This means "High Stakes Leadership" will give you a theoretical framework for coming up with a plan when it matters most. When crisis hits, you'll have a few strategies up your sleeve, putting you under less pressure in stressful situations.
This includes teaching you how to build bonds with nervous team members, recognizing the signs of a crisis before it's too late, and how to prevent panic in your organization.
Even better, Barger shares a ton of real-life examples of managers' and companies' responses to complex situations to highlight key do's and don't's in times of chaos. This includes Samsung recalling their exploding Galaxy Note 7, United Airlines literally dragging a passenger off a flight, and more.
Even though you probably won't find yourself in such high-stakes situations as a manager, Barger uses them to illustrate the right crisis management mindset.
You can complete all the lessons online and at your own pace. And if you don't speak English very well, you have the option of turning on subtitles for the following languages: Arabic, French, Portuguese, Italian, Vietnamese, German, Russian, English, and Spanish.
You can get the course for $49 or enroll in it for free with limited features. On top of that, you'll get access to discussion forums where you can exchange ideas with fellow managers and ask questions you're interested in.
The Cons
At 31 hours long, you have to carve out *a lot* of time to complete "High Stakes Leadership". Some users also have complained that the lessons can get a bit repetitive, which is always a danger given the program's length.
The presenter also tends to use unnecessary long and complex sentences to explain key concepts, which can make it hard to follow.
Additionally, the videos could use more visuals to complement what the instructor is presenting. As engaging as Mike Barger is, some of the lessons are literally just him talking to the camera in the room by himself.
The Verdict
This is a solid program with a superstar presenter, but be prepared to invest a lot of time into it if you intend to get Coursera's certificate of completion.
31 hours can feel a bit overwhelming, especially since not all of the insights are equally actionable and applicable to your team. However, we appreciate how comprehensive the descriptions of the modules are so you know exactly what you're getting.
At $49, it's an affordable option, but could be difficult to choose depending on how you value your time given the length.
"Leading Through Turbulent Times" aims to give managers a clear set of action items for dealing with moments of crisis.
The course teaches you multiple frameworks for preparing for unknown challenges, managing your own mindset to stay positive, and adopting the habits of effective crisis leaders.
This includes:
Practical examples and industry best practices that can immediately be applied to crisis situations, including the COVID-19 pandemic
Teaching you how to understand the value of a crisis
The six behaviors of effective crisis leaders
Leveraging the power of a leader's optimism to inspire in despair, while avoiding the "optimism trap"
All of the lessons take place online, with live, interactive video sessions, discussions and a Q&A section at the end.
The Pros
"Leading through turbulent times" live sessions mean the experience is more tailored to you than the other course on the list. Because they're live you join others in having a coach to teach you and answer your questions live as you're learning.
We also love that this course is as focused on managing your own mindset as it is on supporting your team. The course materials and assets such as videos, presentations, and images have an extremely high production value - the instructors are even dialing into the sessions from soundproofed studios and using high tech recording equipment.
You'll learn from a highly experienced group of speakers and coaches:
Daniel Monehin, the head of Resolut Consulting, a global leadership development firm headquartered in Toronto. Daniel's doctorate study in Crisis Leadership is currently being adapted into a book for organizational decision makers and will be published this year.
Daniel Tisch, the CEO and principal owner of the Argyle Group, one of Canada's largest communications consulting firms.
Anne Cairns, Executive Vice Chairman of Mastercard and former President of International Markets responsible for the management of all Mastercard customer-related activities in over 200 countries.
The Cons
This course is available for groups only, so you'll need a group of managers with you to consider taking this. Also, as with any live program, you'll have to commit to a set structure for when and how you can complete the lessons, and it may not be available in your area if you're outside the US, because of this, too.
Additionally, many of the examples are focused on handling the effects of the COVID-19 crisis, making it a bit outdated. Even though some of the lessons we've learned during the pandemic still apply, some of the content may not still be relevant.
The Verdict
We like the variety of topics that cover preparing for a crisis both on a personal and team level. The course is framed to help you find positives and value even in the biggest of challenges.
However, you can get it for a group only and it consists of live sessions which not everyone will have time for.
The newest Lighthouse Lessons program focuses on helping you navigate unpredictable times on a personal, team, and organizational level.
We're covering multiple skills and areas you need when dealing with outside factors you can't control, including:
Keys to motivating your team when you have no money or additional budget
How to leverage your 1 on 1s through uncertainty and crisis to come out stronger
The essential steps to take when crisis strikes
The mindset you and your team must embrace to solve your biggest challenges
Managing stress for you and your team when things are tense, and more.
The program is email-based, and contains bite-size actions you can apply to your team immediately upon reading each lesson.
The Pros
One of the biggest advantages of Lighthouse Lessons is that they are delivered as weekly lessons via email, so you can read and act on them at the time that works best for you. You'll even get a bonus lesson to help you build the habit of completing the lessons.
In total, there are 12 lessons and each one includes concrete actions on how to act on that week's topic with your team. The topics cover a variety of strategies for managing your own mentality and supporting your team through uncertain times.
The point of these actions is to be able to apply them to your team each week without having to review hours of overwhelming material. They also help you learn as you go, and retain the concepts better, because you've already applied them.
There's also a Group Edition available where you'll get a discussion agenda so you can have an awesome discussion with your fellow managers you do the program with, all without having to plan or prep for them yourself. The Group Edition is great for getting your managers to exchange ideas, build deeper bonds, and brainstorm ideas to solutions together.
It's up to you to decide whether you want to make such a commitment, but you can read how Jornaya, a three-time participant of Lighthouse Lessons, benefited from the programs and especially the Group Edition.
The Cons
Not everyone prefers reading emails over watching videos or learning in live sessions. That's partly because there are no instructors to talk and coach you through the lessons. However, you can always reply to each lesson you receive for additional help and clarification.
The tradeoff of having greater flexibility is that people who prefer more hands-on structure and guidance won't find this course as useful as some of the other options on the list.
Lighthouse Lessons also doesn't include a quiz or exam to test your knowledge at the end. It's up to you to test and apply the tips included in the program.
The program gives you the freedom to apply some of your own structure and ideas and isn't meant to handhold you.
The Verdict
Lighthouse Lessons is the perfect program for super busy managers who need actionable insights that provide value for their team immediately. At $125 for the solo edition (and $150/manager for the group edition), it's much cheaper than most in person or live leadership training courses on the market, but still makes a big difference.
While you won't have a live instructor to guide you, the lessons were written with clear next steps at the end of each one so you get value from the program and grow every week.
Use these leadership development courses to overcome unforeseen challenges
The 4 courses on leadership we've presented today provide different kinds of advice for managers dealing with a crisis:
Crisis Leadership by Deakin University is a great entry-level course for managers who are experiencing their first challenges
High Stakes Leadership will offer you theoretical frameworks for dealing with different types of challenging situations if you're ready for a 31 hour commitment
Leading Through Turbulent Times is great if you want to learn how to manage your and your team's mindset and have a group with a large budget ready to learn together
Lighthouse Lessons is the option to go with if you want value you can apply to your team every week, and an easy way to support and grow your managers together
Lighthouse Lessons: Turbulent '20s starts in July, so to reserve your spot at the best price, click here. Or get the course for your entire team and prepare for another crisis by getting the Group Edition now.